On December 10, 2015, a party was held in and around the goldenstringradio.org radio studio to celebrate the fifth anniversary of Golden String Radio. The celebration was attended by most of the DJs and office staff members. DJs were encouraged to bring a covered dish, and pizza and beverages were supplied by Golden String Inc.
Goldenstringradio.org was started on December 10, 2010 with Joe Gallagher's original 50 vinyl records. His show, "The Joe Gallagher Show," still airs on Tuesdays from 5 until 7pm.
Some highlights from the party included:
DJ Joe Stilson celebrating with an icy cold Blatz Beer
DJ Radar Pavlov encouraging a goldenstringradio.org committee
Each DJ introducing him or herself and discussing how goldenstringradio.org is important to them
DJ Jimmy Sutman discussed the possible growth of goldenstringradio.org
Golden String Board Member, Adrienne Mowry's beautiful lighting and table displays
DJ Mark Hancock enjoying the Peppermint Tootsie Roll Pops
DJs sharing the airwaves with each other and close friends
Happy Anniversary, Goldenstringradio.org!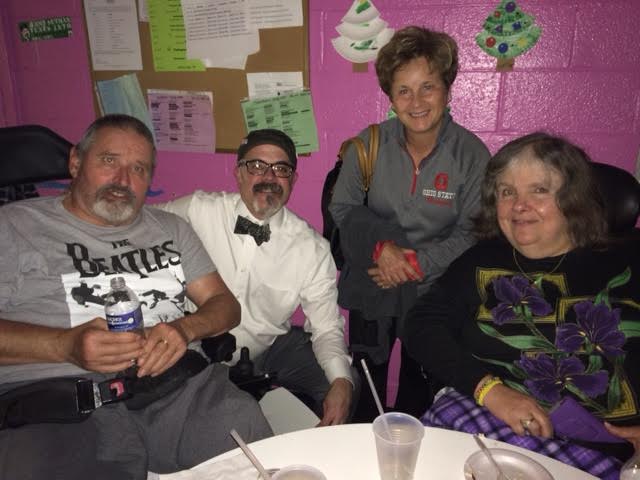 ---